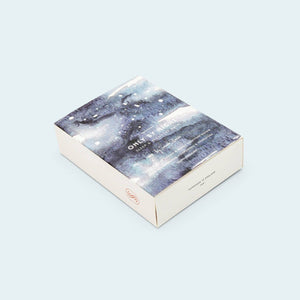 Baume Concentré Bio Only By Night - 70GR
Here's what your skin needs: a strong, concentrated hydrating balm that nourishes and moisturizes for a long time.
No water. No additives.
Just 100% active ingredients and real, deep nutrition. Soap Stories solid lotions are waterless, undiluted and concentrated.
Vegan and palm oil free
Each ingredient is there for the good of your skin.
That's what deep nutrition is all about. ✓ Leaves skin soft and hydrated ✓ Sweet aroma with floral and citrus notes ✓ 100% organic ✓ Lotion designed without water & concentrated ✓
Vegan and palm oil free
Packaging in French