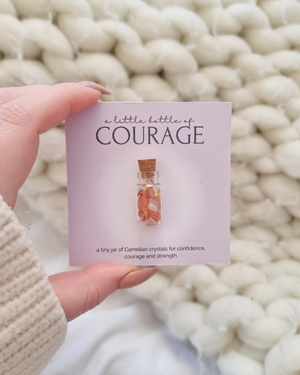 A little bottle of Courage - Carnelian Crystal Wish Jar
This unique little bottle of crystal magic is just for you.
Each tiny jar is hand filled in Oxford with genuine crystal chips.
Always remember, you are magical. * a tiny jar of Carnelian crystals for confidence, courage and strength.
*Please note that products are unsuitable for children aged eight and under, and all children over this age should be supervised.